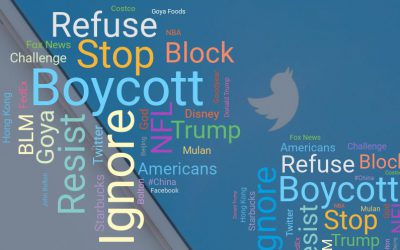 We previously used Commetric's Media Analytics to identify and discuss the companies at the centre of the media conversation around consumer boycotts. In this article, we will be taking a closer look at how boycotts spread on social media, with a specific focus on the...
read more
Need to know more about analytics?
Get our latest insights and valuable content delivered every couple of weeks directly to your inbox.
Subscribe to our newsletter
By submitting this form, you are confirming you have read and agree to our Privacy Policy.
COPYRIGHT © 2021 COMMETRIC