Single-use plastic has become a central topic for a growing number of high-profile media publications. In line with the increasing focus on broader themes such as climate change and sustainability, the media conversation around plastic pollution is becoming livelier and livelier, fuelling an ever-dynamic discussion on social media.
The vibrant media debate has long-reaching reputation implications for food & drink giants such as Coca-Cola, PepsiCo and Nestlé, retail corporations like Amazon, Walmart and Flipkart, consumer goods companies including Unilever and Procter & Gamble, and hotel chains such as Marriott, InterContinental and Hilton.
Our analysis report into the topic of single-use plastic is split into three parts: Traditional Media Analysis, Influencer Network Analysis, and Twitter Analysis.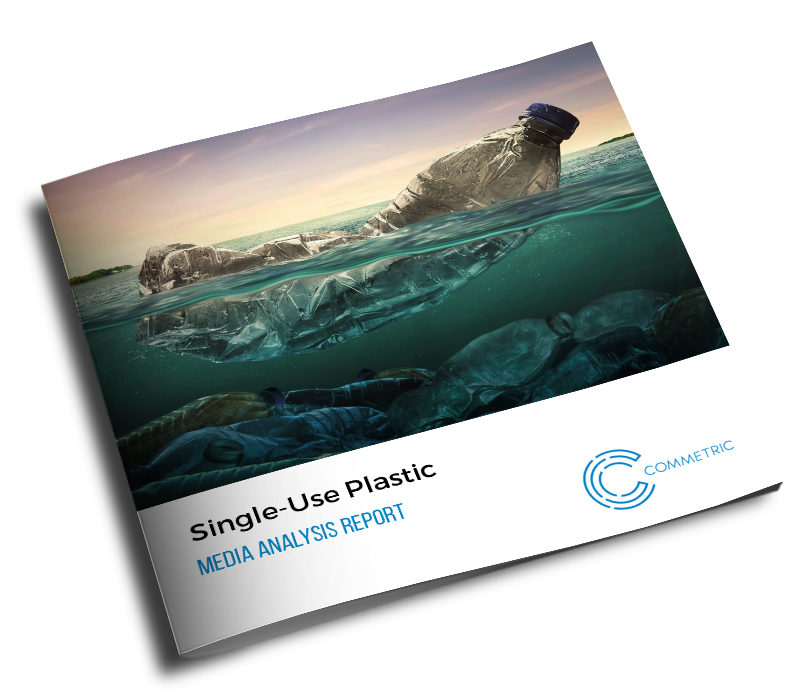 The main objective of the Traditional Media Analysis is to identify the topics and brands driving coverage around single-use plastic, and the key messages pertaining to the top four brands in the media discussion- Coca-Cola, Pepsi, Amazon, and Nestlé.
The Influencer Network Analysis (INA) uses Commetric's proprietary methodology to identify the key influencers driving the discussion around single-use plastic in traditional media, and to rank the brands driving coverage in terms of their centrality and perceptual positioning in the discussion.
The Twitter Analysis looks at the top sources and influencers in the Twitter discussion and the most prominent hashtags.
Read our analyses into the media conversation around sustainability and climate change:
The Greta Thunberg Effect: Can Climate Activism Influence Corporate Behaviour?
Sustainable Finance: The Rise of the Value-Driven Investor
Palm Oil in the Media: The Growth of the Sustainability Narrative